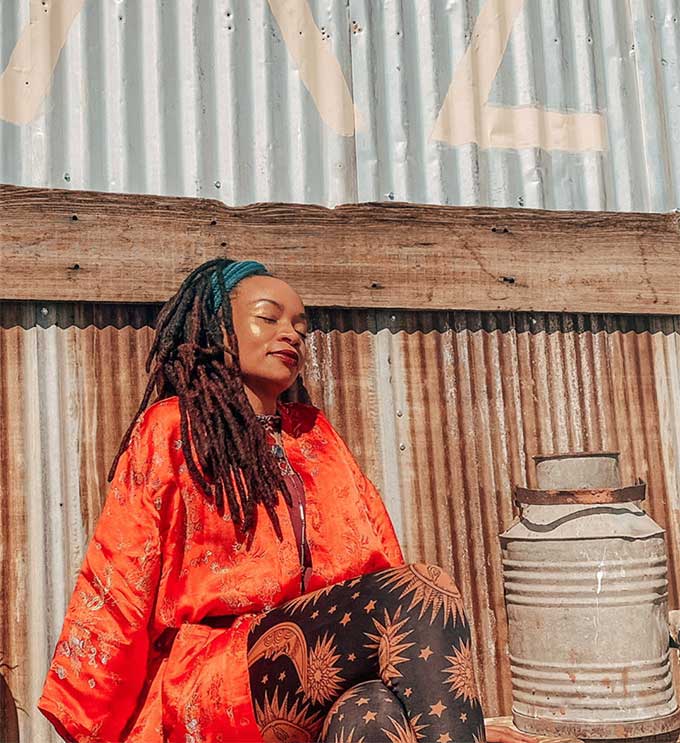 Facilitated by Heather Archer
Heather Archer is a certified life coach who specializes in sound healing, hypnotherapy, yoga, and reiki. She's also the author of the wellness book, The Grind Culture Detox.
Aside from living a liberated life, Heather's life mission is to help people, especially stressed-out professionals, thrive at work and elsewhere by centering on wellness. She does this through workshops, retreats, and nature-based events which she hosts.
Let Heather teach you how to detoxify from the daily grind culture.
Dates: June 17-24, 2023
Single Occupancy: $6,999 ($1749.75 – 25% Deposit; Final payment of $5,249.25 due on April 17th)
Registration ends: April 17, 2023
** This is a 3-month program of an overall training cohort that goes above and beyond the scheduled week-long retreat. Please read the full description of the retreat below.
Highlights:
Instruction hours with Heather: 9
Greetings from the Inkan King and Queen
Welcome Luncheon with live band and Quechuan dancers
Guided tour of Saqsaywaman archeological site on horseback including the Temple of the Moon
Pisac archeological site and Naupa Church (known for ancient energy)
Traditional plants and their uses
Peruvian cooking and cocktail class (Watch here)
Salsa lesson
Full-day Machu Picchu excursion (Watch here)
Street Food Excursion (lunch), Cusco City Tour
San Pedro Market for souvenirs
The Sacred Leadership Summer Solstice Retreat
Unlearn grind culture and embrace work-life liberation for greater fulfillment, satisfaction, and overall leadership capacity.
We are living in a moment in time that requires us to elevate our definition of leadership in order to make room for the sacred in our professional lives. In order to craft creative innovative solutions for modern issues in our current workforce, a sacred approach to leadership is required.
Based on the teachings in the book, The Grind Culture Detox, this retreat is for HR professionals, executive leaders, and professionals who are ready to level up in their careers by unlearning grind culture and embracing work-life liberation for greater fulfillment, satisfaction, and overall leadership capacity.
This retreat takes place in Sacred Valley, Peru during the summer solstice and is a part of an exclusive 3 month executive leadership program. The Grind Culture Detox group coaching program includes: program orientation, assessments, fully paid 8 day retreat to Sacred Valley, Peru (all expenses paid with the exception of plane tickets and $30 Peru visa), 2 follow up training sessions, workplace wellness certification, a signed Grind Culture Detox book, and an experiential learning toolkit for each participant.
Dates: Orientation Thursday June 1st (via Zoom) 6pm-7:30pm
Sacred Leadership Retreat June 17th-June 24th (Sacred Valley, Peru)
Follow Up Session #1 (via Zoom) July 17th 6pm-7:30pm
Follow up Session #2 (via Zoom) August 16th 6pm-7:30pm
Mission Statement
The mission of The Grind Culture Detox is to support people of all identities to feel safe and empowered in the workplace. Our goal is to equip working professionals with tools that will help them to thrive in the professional realm on a physical, emotional, and spiritual level. Our vision is to create a curriculum and programming to support cultivating a culture of wellness at work in order to create a more self-actualized and compassionate workforce.
Company Information
Thriving with Heather is a coaching and consulting company that supports individuals, communities, and institutions with cultivating a culture of wellness and belonging through workshops, retreats, and nature-based events that center healing and wellness for stressed-out professionals.
TWH was founded by Heather Archer in 2021. Heather Archer is a certified life coach with specialties in: sound healing, hypnotherapy, and yoga. With an educational background from Smith College and New York University and over 15 years of experience with teacher training and curriculum development, Heather weaves her academic and organizational background with her work as a healer and wellness coach to create a transformational learning experience for you on your journey to thriving at work, despite the high demands of your business or job. Heather found a great deal of success with using spiritual tools to heal her relationship with grind culture and toxic productivity. She shares these learnings in her book, The Grind Culture Detox, which is now available wherever books are sold.
The retreat also includes a Cusco City Tour and a visit to the San Pedro Market where you will have the opportunity to buy souvenirs. Of course, there will be plenty of time for interesting discussions and relaxation. Come experience the best of the Sacred Valley of the Incas!
What's Included:
Transport
Lodging
Food
Tri-Lingual Guide
Excursions
and Entertainment
Not Included:
Insurance
Airfare
Alcoholic drinks
Gratuities
Upgrades to single occupancy or deluxe rooms
Travel Notes:
Guests will need to pay a $30 fee to the government of Peru to visit the archaeological sites.
You will need to fly into Cusco. We recommend you take the Latam Flight that lands in Cusco at 11:04 and depart on the 6:50 flight the following Saturday. These times may change, but get as close as you can. If you arrive later or depart earlier, we will still provide airport transport, but you may miss out on some of the activities.
For help booking airline tickets, contact:

Hydrangea Travels
Email: senarainey@hydrangeatravels.com
Phone: (540)486-6647;
International: +1 540-486-6647.