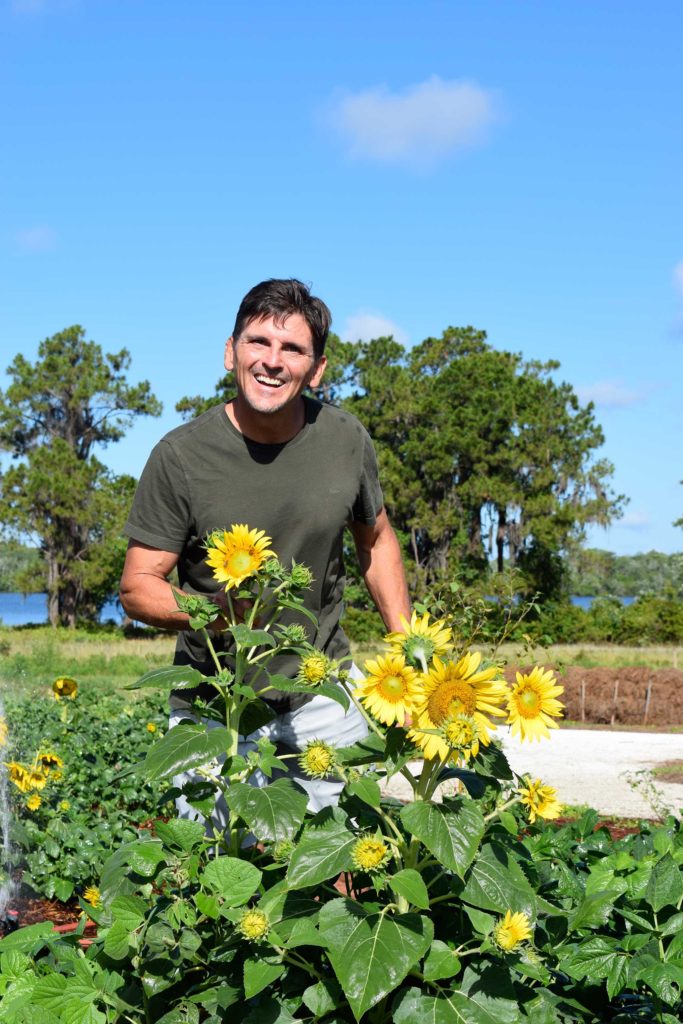 Facilitated by JIM GALE
At the age of 19 Jim first wrote down his goals thanks to the urging of his wrestling coach. He wrote that he wanted to become a three-time All American National champion.He achieved the 4-time All American and National Champion status four years later.
Jim then traveled the world, backpacking through 47 countries, all the while he studied and wrote his goals again. His goal this time was to retire within three years. Through a series of cooperative incidents, he started a mortgage company that grew to $1.3 Billion in sales. He then sold the company, bought a boat and lived on the ocean for a year.
Then, he found Costa Rica. While there, he had two daughters, got red-pilled and learned permaculture. Now, Jim is very passionate about spreading what he believes are the solutions to ALL of the world's biggest problems. These solutions have been proven all over the world using Permaculture techniques.
Learn about Permaculture in both the Inkan and modern times.
Permaculture in Inkan and Modern Times
The retreat begins with two nights of Ayahuasca Ceremonies with the Shaman who is said to be one of the last remaining Inkan descendants.
Then the road-trip begins! You will visit three Chechuan farming villages, staying a night in one of them with your guide who is fluent in English and Quechuan.
The trip culminates with a visit to the Sanctuary of Machu Picchu before returning to Pisac. You will then hike to Huchicosco Incan archeological site with a stop along the way for a San Pedro Ceremony. This is a challenging hike: steep and at high altitude, but well worth it to experience the Inkan ruins at the top.
You will also visit Tipon to learn about the Inkan hydraulic system. Lunch on this day is traditional Chicharon or Guinea Pig.You will enjoy traditional Peruvian food made from fresh local ingredients and street food which rivals that made by great chefs.
Dates: To Be Determined
Double Occupancy: $6,486.88 – 25% due on registration ($1621.71)
Single Occupancy: $6,836.88 – 25% due upon registration ($1709.22)
Registration ends: July 1, 2023; Final payment due
Note: Single occupancy is not guaranteed on the night in the Quechua village.
Highlights:
Pachamama Ceremony
Greetings from the Inkan King and Queen
Guided Tour of Saqsaywaman Archeological Site
Ayahuasca Ceremonies
Visits to 3 farming villages
One night in a Chechua village
Learn about Permaculture in both the Inkan and modern times
Full day Machu Picchu Excursion
Huchuy Qosqo Incan Archeological Site
Tipon – Incan hydraulic system
Street Food Excursion
Cusco City Tour
San Pedro Market for souvenirs
The retreat also includes a Cusco City Tour and a visit to the San Pedro Market where you will have the opportunity to buy souvenirs. Of course, there will be plenty of time for interesting discussions and relaxation. Come experience the best of the Sacred Valley of the Incas!
What's Included:
Transport
Lodging
Food
Tri-Lingual Guide
Excursions
and Entertainment
Not Included:
Insurance
Airfare
Alcoholic drinks
Gratuities
Upgrades to single occupancy or deluxe rooms
Travel Notes:
Guests will need to pay a $30 fee to the government of Peru to visit the archaeological sites.
You will need to fly into Cusco. We recommend you take the Latam Flight that lands in Cusco at 11:04 and depart on the 6:50 flight the following Saturday. These times may change, but get as close as you can. If you arrive later or depart earlier, we will still provide airport transport, but you may miss out on some of the activities.