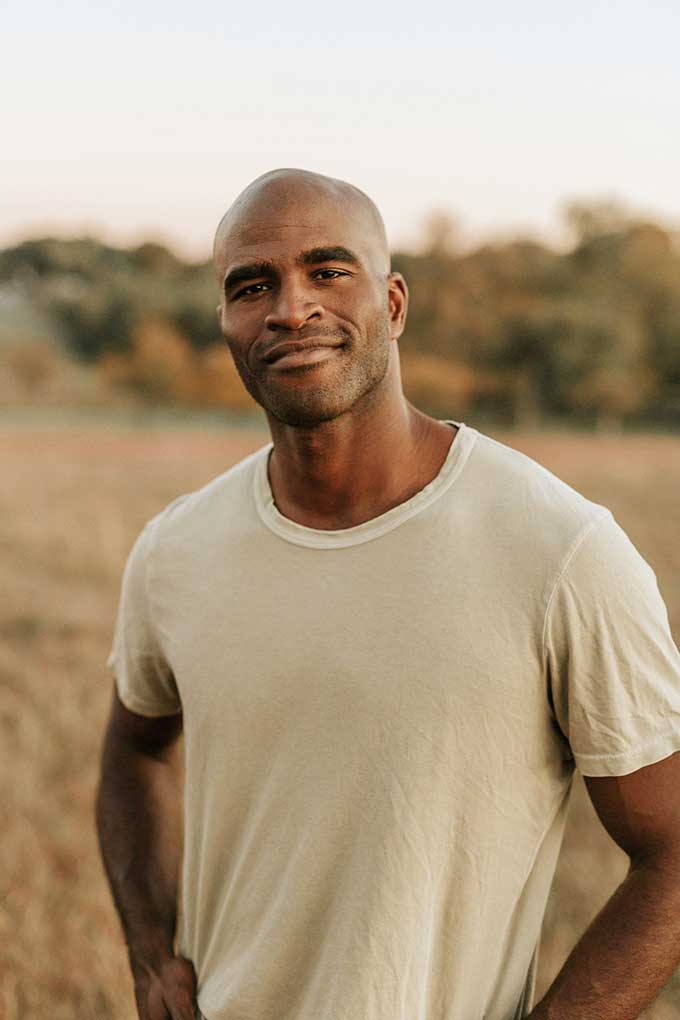 A Soul Called Joel
Joel has committed his life to being a conduit for grounding, healing, and transformation. He uses music, poetry, and meditation to provide a safe space to feel, heal, and grow in self-awareness. He is Grammy-nominated for his collaborations with India Arie as a songwriter and guitarist. Some of those works include "Just Let It Go", "We Are", "Hour Of Love" and "Worthy". He is also a certified meditation teacher through Davidji's Masters of Wisdom and Meditation Teacher Training and the creator of The R.I.S.E. Meditative Journaling Practice.
A week-long meditation retreat in beautiful Peru
A heart-opening exploration of the authentic self through mindfulness.
A heart-centered journey of self-discovery and empowerment awaits you! This mindfulness experience is designed to realign you with your authentic nature. Through the practice of presence, we explore the beauty of Peruvian life and deepen our connection to our truth. Nourish your spirit and gain insight as we move through mindful activities, and meditation practices designed to awaken us to our divine purpose. Allow yourself to be gently guided on a journey of transformation and reclaim the power of your presence.
Dates: July 20-27, 2024
Double Occupancy: $5,628 ($1,407 – 25% Deposit; Final payment of $4,221 due on May 6th)
Single Occupancy: $5,898 ($1,474.5 – 25% Deposit; Final payment of $4,423.5 due on May 6th)
Registration ends: April 20, 2024
Highlights:
Greetings from the Inkan King and Queen
Welcome Luncheon with live band and Quechuan dancers
Guided tour of Saqsaywaman archeological site on horseback including the Temple of the Moon
Pisac archeological site and Naupa Church (known for ancient energy)
Traditional plants and their uses
Peruvian cooking and cocktail class (Watch here)
Yoga lesson
Full-day Machu Picchu excursion (Watch here)
Quechua Village with Quechuan speaking guide- includes traditional lunch, traditional weaving
Rainbow Mountain
Street Food Excursion (lunch), Cusco City Tour
San Pedro Market for souvenirs
The retreat also includes a Cusco City Tour and a visit to the San Pedro Market where you will have the opportunity to buy souvenirs. Of course, there will be plenty of time for interesting discussions and relaxation. Come experience the best of the Sacred Valley of the Incas!
What's Included:
Transport
Lodging
Food
Tri-Lingual Guide
Excursions
and Entertainment
Not Included:
Insurance
Airfare
Alcoholic drinks
Gratuities
Upgrades to single occupancy or deluxe rooms
Travel Notes:
Guests will need to pay a $30 fee to the government of Peru to visit the archaeological sites.
You will need to fly into Cusco. We recommend you take the Latam Flight that lands in Cusco at 11:04 and depart on the 6:50 flight the following Saturday. These times may change, but get as close as you can. If you arrive later or depart earlier, we will still provide airport transport, but you may miss out on some of the activities.
For help booking airline tickets, contact:

Hydrangea Travels
Email: senarainey@hydrangeatravels.com
Phone: (540)486-6647;
International: +1 540-486-6647.
Presenter's Archive